Update 0.29.1
ADVENT CALENDAR
As every year, you can collect one item per day by connecting to the game from 1st to 25th of December included.
The calendar will be available from the Main Menu, just click on today's date to receive your daily gift.
All calendar's rewards are untradable.
You will get different gifts, from classic items to Christmas skins, and the "Ice Tokens" as well: which will be used to choose from different prizes during the Christmas event to come.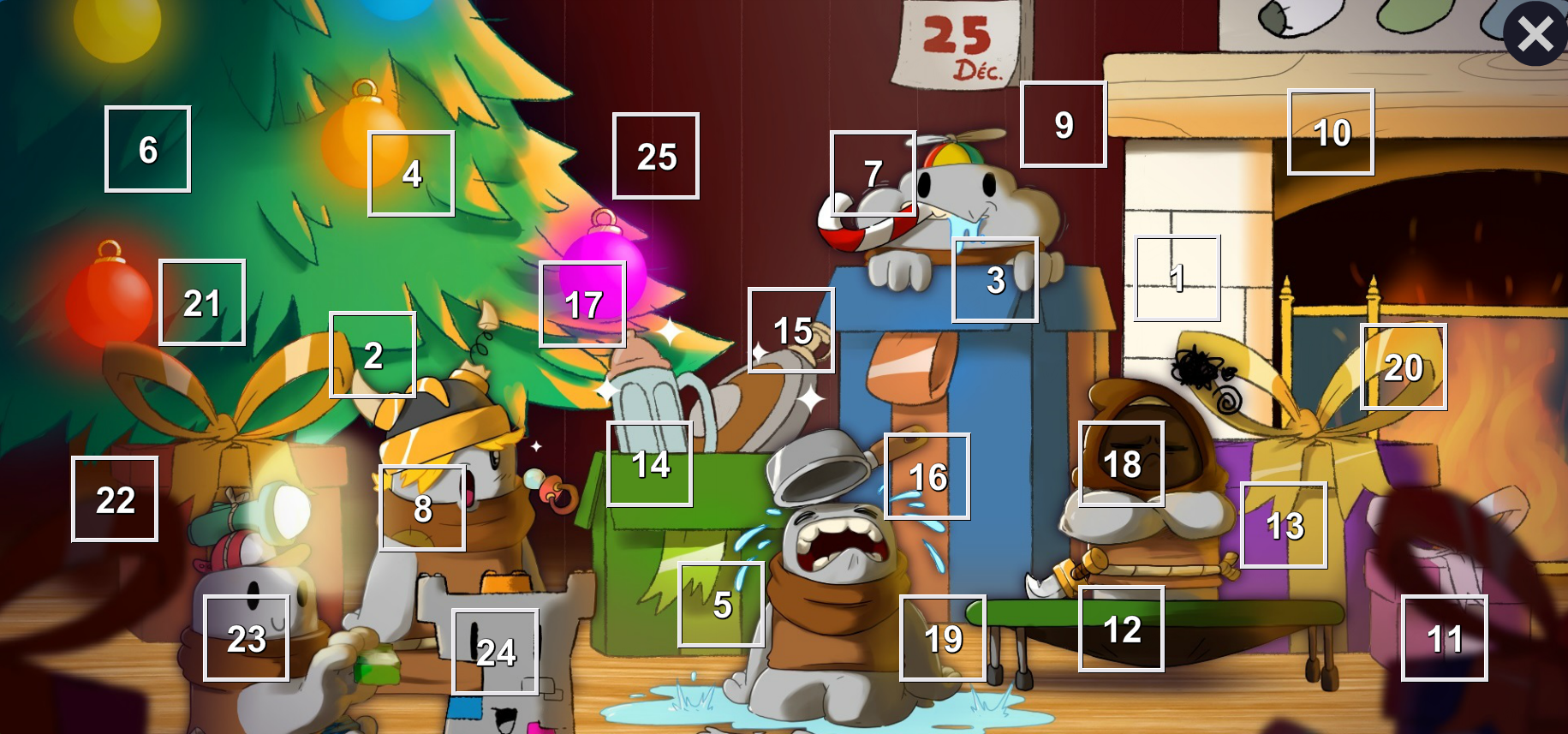 The calendar will be available in game only
GUILD QUESTS
Guild tokens
The main new feature of the last Update is the introduction of the Guild Quests!
On the same principle as the daily quests, each Guild will receive 3 quests per day to recover XP, as well as "Guild Tokens" for each Nub that participated in the Quests.
From your Guild's Menu, you can observe the three ongoing quests, their progress levels and the rewards related to them:
The XP earned by a quest is only assigned once to your Guild, regardless of the number of participants.
The number of Tokens earned by a quest will be offered to all players who participated, so each player has his or her own Guild Tokens wallet.
Unlike the Daily Quests, your 3 Guild Quests must be completed in order to have 3 new Quests the next day.
There is now a "Rewindoguildoquest" item allowing you to receive 3 new Guild Quests.
It's always possible to exchange a quest per set, that is to say that once the change made, you must imperatively finish the 3 current quests before being able to change them again (unless you use a "Rewindoguildoquest").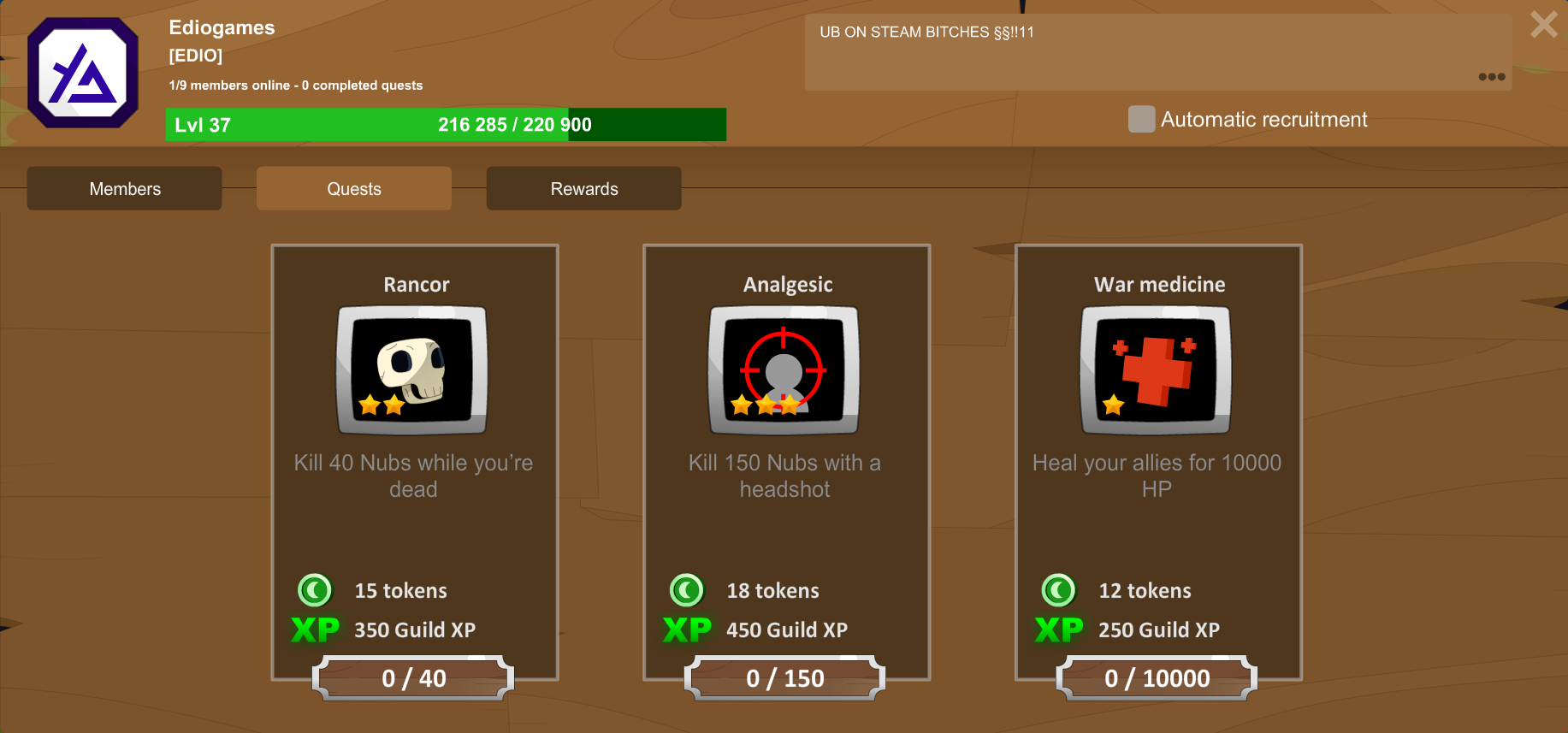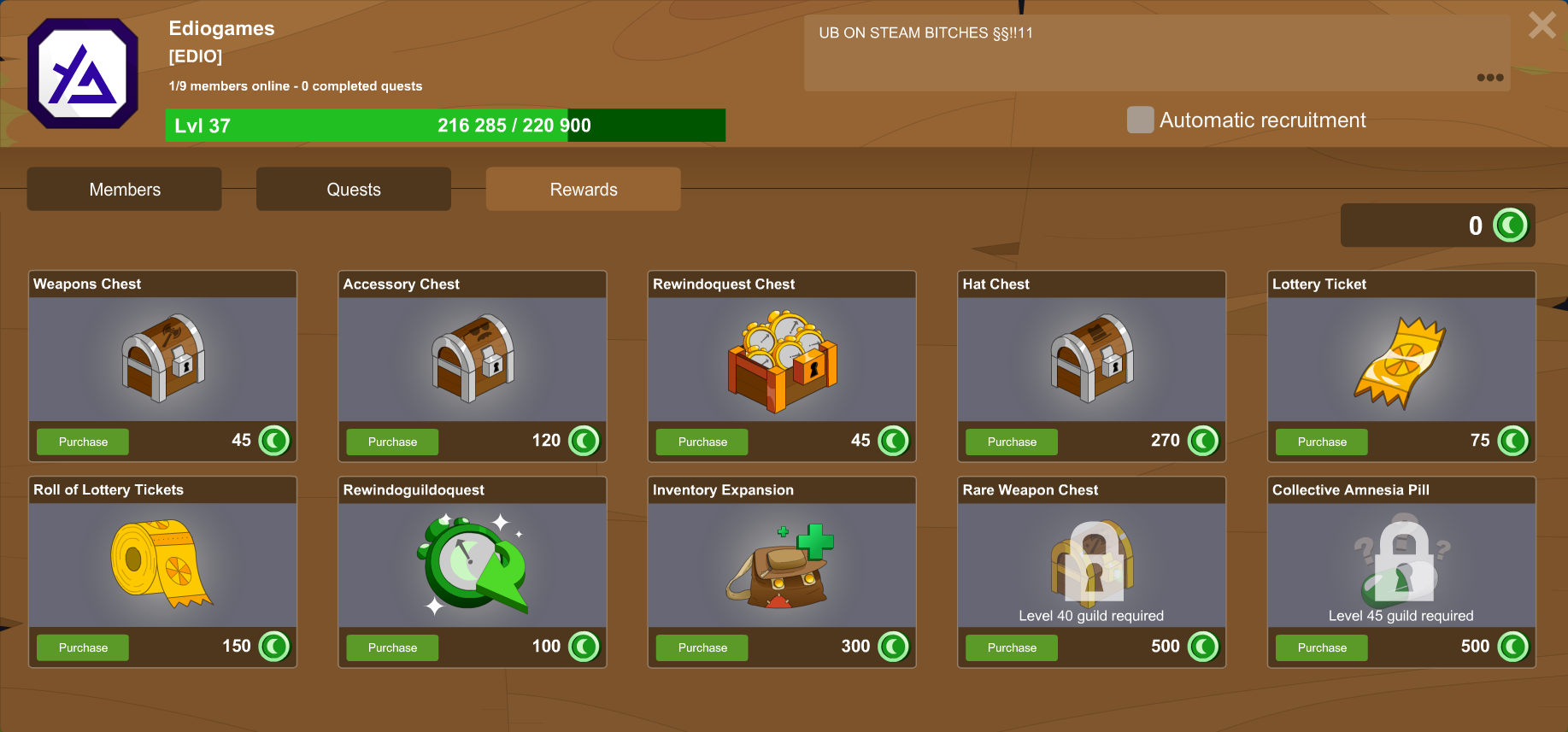 Guild rewards
In addition to the Quest page, a new "Rewards" tab has been added to the Guild Menu, so each member can pick up any of the available rewards, based on their number of "Guild Tokens", and the level of your Guild.
Warning: Almost all of the items obtained as Guild Rewards are untradable. Guild Tokens are linked to your Guild, so be sure to spend your tokens before leaving a Guild, in which case your token count will drop to zero. Some items can only be obtained once your Guild has reached a specific level.
CHRISTMAS EVENT
Collect ice tokens and get a lot of items !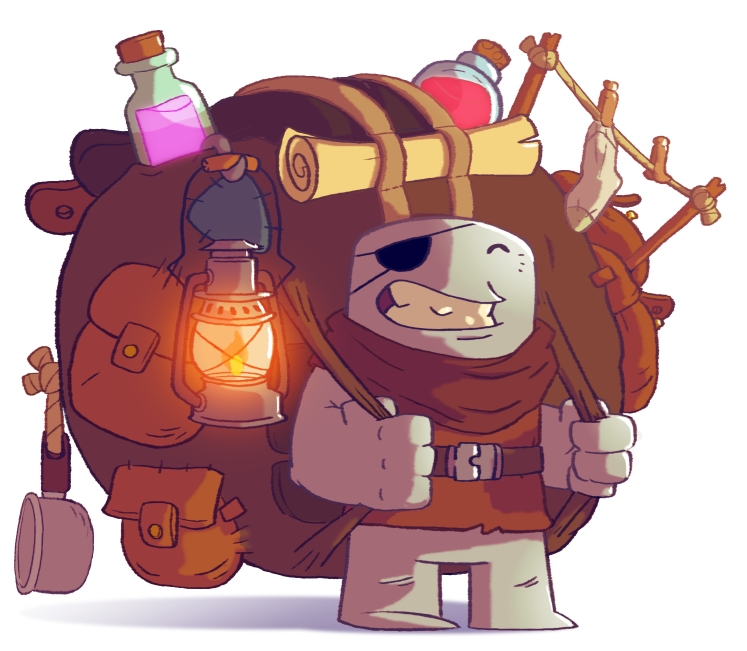 Get exclusive items !
From December 15th to 29th, you can enjoy the Overmine and Moon maps in the snow, as well as special rewards redeemable for Ice Tokens.
From the Main Menu, you will be able to get several exclusive prizes using your Ice Tokens: Christmas Rune, hats, accessories, etc.
How to get Ice Tokens?
In the advent calendar.
In end-of-game rewards.
By ending a daily quest.
By participating in a Guild Quest.
When picking them up during games.
5



Christmas accessory + lottery ticket
10



Christmas hat + lottery ticket
20



Title + roll of lottery tickets [limited to 1]
20



Chimney Tomb + roll of lottery tickets [limited to 1]
25



Christmas chest 2016 + lottery ticket
40



UBmon + roll of lottery tickets [limited to 1]
FANART CONTEST
How to participate ?
As is the tradition, we are organizing an end-of-the-year FanArt contest!
The theme remains classic: Nubs' Christmas, or the end-of-year on UB.
To participate you just have to post your work on the Steam Community Hub, indicating "Christmas 2017", and without forgetting to specify your username on UB.
You can also send us your creations on support@ediogames.com, indicating your nickname in game.
We accept all participations until the end of the year, the results will be announced during the month of January.
Players reaching the podium will win exclusive items of Christmas 2017, in Reward quality.
Even if you are not part of the winners, you will still receive a jewel and a Tissue in Reward quality.