Greetings young adventurer!
A 2D universe that's completely out of this world.
The world of Ultimatest Battle is rich and diverse.
Discover the many zones and evolve in a 2D environment that's almost completely destroyable.
Take part in zero gravity battles on the moon, explore Overmine's quarries, play Pirateship boarders, or treat yourself to the Ultimatest Fried Chicken restaurants!
There's something for every taste and every horizon!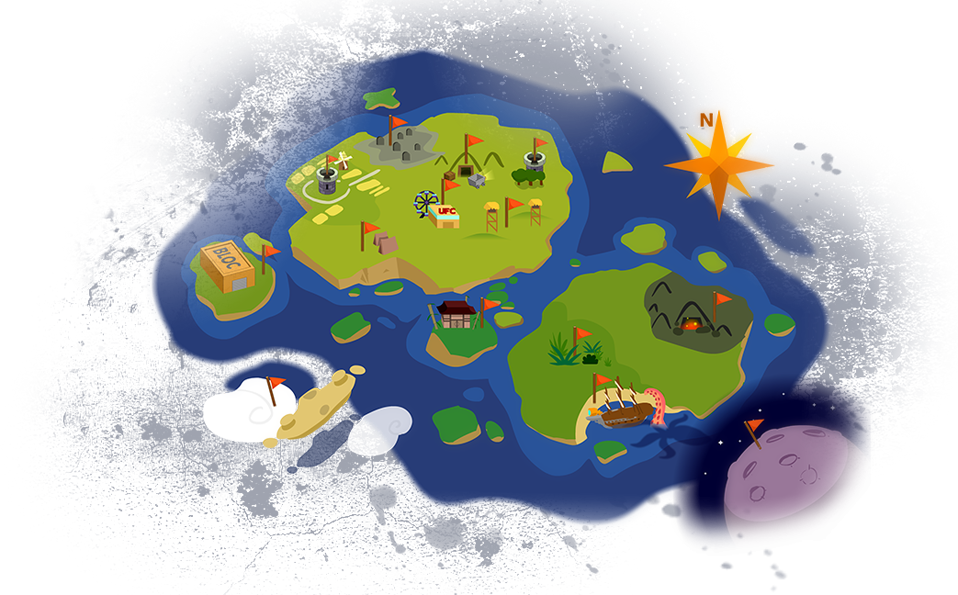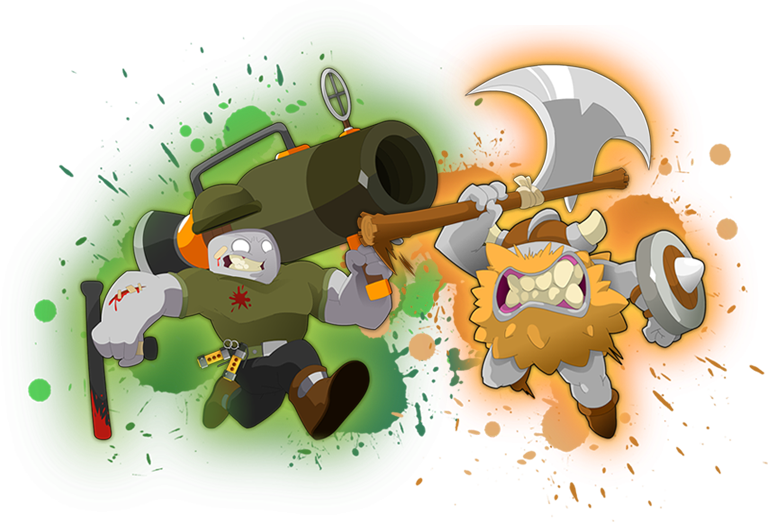 Introducing the "Nubs", and there aren't just a few!
In The Ultimatest Battle you play small characters armed to the teeth called Nubs who possess different types of gameplay according to their class.
Are you more of a bazooka, rifle or grenade person? Go for the Soldier's military arsenal!
How about a side of cannon powder? If you prefer an ax and a good beer, the Viking is the Nub you need!
Digging quarries is your passion, and you like taming the land to your advantage? You're a miner at heart!
There are 6 playable classes, oriented equally to attack, defend or support other players: you can change your class at any time depending on the situation to lead your team to victory!
Over-the-top game modes!
From classical DeathMatch to ZombieMode, it's not the game modes that are missing!
Take control of an area to defend in ControlPoint, and chase the opposing team!
Risk your life saving the princess in SaveThePrincess mode, it will give you an advantage by transforming your enemies into chickens!
Strike alliances with other players to try and defeat the Boss Casimor and Granny Karnage in Versus Boss mode!
Whichever mode you choose, coordination and teamwork will lead you to victory.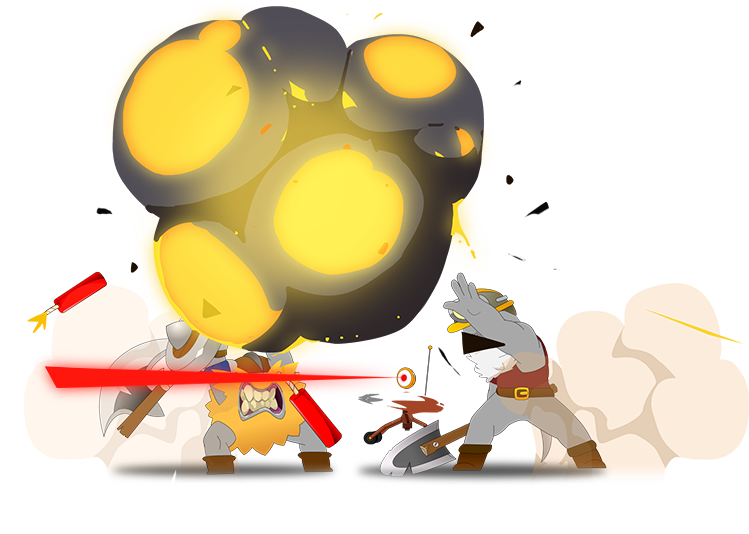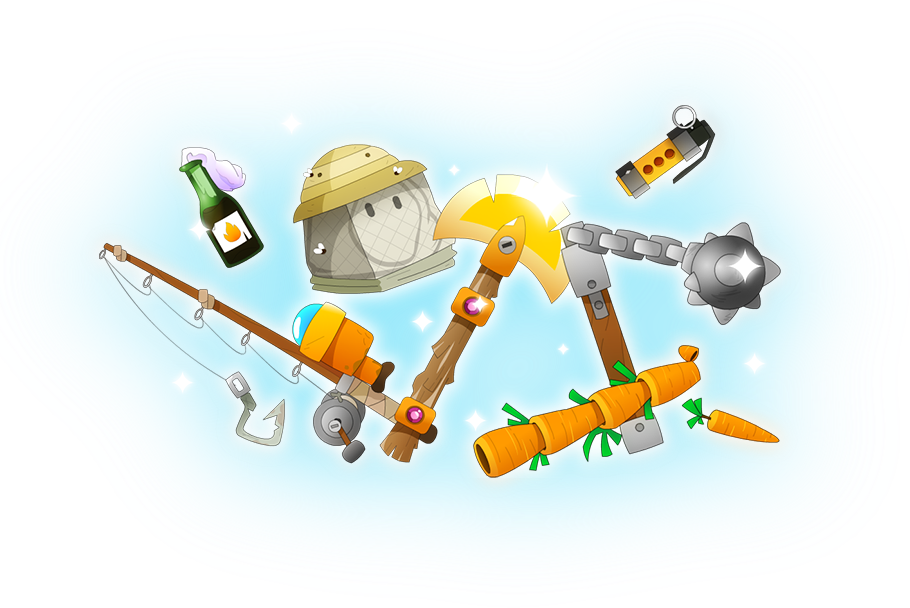 A CRAZY arsenal!
Each class has an arsenal of four weapons that can be replaced by objects obtained as you advance.
All weapons are equal in terms of power. Modifying the equipment of your character class will simply modify its gameplay, so that only technique counts on the field of battle.
Find the best combinations for your way of playing to turn the situation to your advantage.
One big happy family!
It's not because we spend our time killing each other that we don't appreciate our fellow players.
Helping each other out is really important in The Ultimatest Battle. Playing in cooperation with your allies is the key to victory!
It is possible to add players to your friend's list to easily chat with them, exchange objects or join them in battle.
Become a member of our community and join a bunch of happy Nubs to take part in battles as unlikely as they are epic!