The Ultimatest Battle is coming on Steam!
Listen up, Nubs from everywhere!
Today is a very significant day after several years of development,
UB has been officially accepted on the Steam platform!
It is with a good deal of emotions that we announce the day UB is going to be released on Steam,
Tuesday, 12th September!
An Ultimatest thank to everyone: this international release is, among other things, the outcome of everything we have been working on since the creation of Ediogames; and the progressive improvements of UB's contents have been made possible thanks to our beloved testers <3
You have been
more than 30,000
to try this experience and be with us in this adventure. For obvious reasons, we didn't listen to all your testimonies, yet we considered most of your feedbacks, and got your support and your kindness all along these years of development.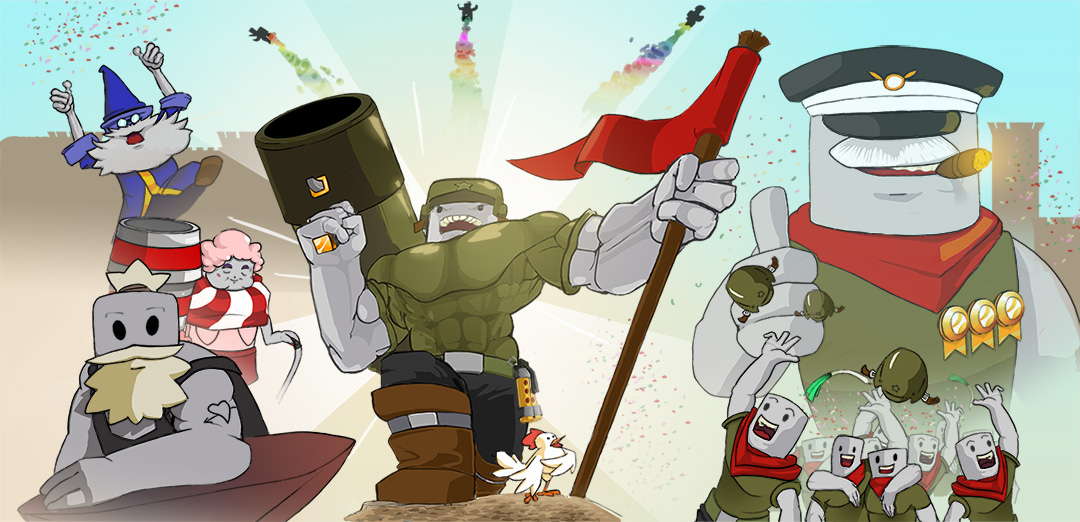 It goes without saying that we thank our team that created this project, as well as our relatives and all those who believed in this Ultimatest journey!
---
■ UB ON STEAM
What does it change that the game is coming on Steam?
From now on you can access
a page dedicated to the Ultimatest Battle on the Steam shop!
From Tuesday, 12th September you will be able to download from your favourite game platform and then link an Ediogame account to your Steam account.

Careful
: once a username is linked to your Steam account you cannot come back! So pay attention to link the profile you choose to your Steam account.
When playing you won't be disoriented: UB is still the same, you will only get additional features suggested by Steam – for example when you want to join your friends who are playing or simply pay directly on the platform.
Will we receive a little gift for the occasion?
Of course dear Nubs, every person connected to the game via Steam, between September, 12th and 27th will receive a melee weapon with Authentic quality!
---
We will come back to you before D Day for further details; until then you can already spread the good word to your geek friends and get ready to fight a flood of Nubs from all over the world.
While waiting for our release on Steam, there are still a few days left to enjoy the end of the Hip Hop theme event: UB's Festival is On.
Have a good game!
---
By Esken - Aug 25 2017 at 17:37
---
Comments (0)